Celebrating 45 Years of Legendary Power with the 2024 GR Supra
The Toyota Supra, a legendary nameplate that has captured the hearts of automotive enthusiasts worldwide, is marking its 45th anniversary with a special edition release for the 2024 model year. Toyota recently announced the arrival of the 2024 GR Supra 45th Anniversary Edition, paying homage to its iconic history and continued legacy. In this blog, we'll delve into the exciting details of this commemorative model, reflecting on the Supra's remarkable journey and what we can expect from this exclusive edition.
Since its debut in 1979, the Toyota Supra has been an epitome of performance, style, and engineering prowess. The 2024 GR Supra 45th Anniversary Edition is a testament to Toyota's commitment to pushing boundaries and redefining the sports car landscape. This special edition pays tribute to the rich history of the Supra while embracing cutting-edge technology and design for the modern era.
The 2024 GR Supra 45th Anniversary Edition promises to blend nostalgia with modern refinements. While staying true to the Supra's iconic design language, this commemorative model is expected to feature unique aesthetic elements and performance enhancements that set it apart from the standard variants.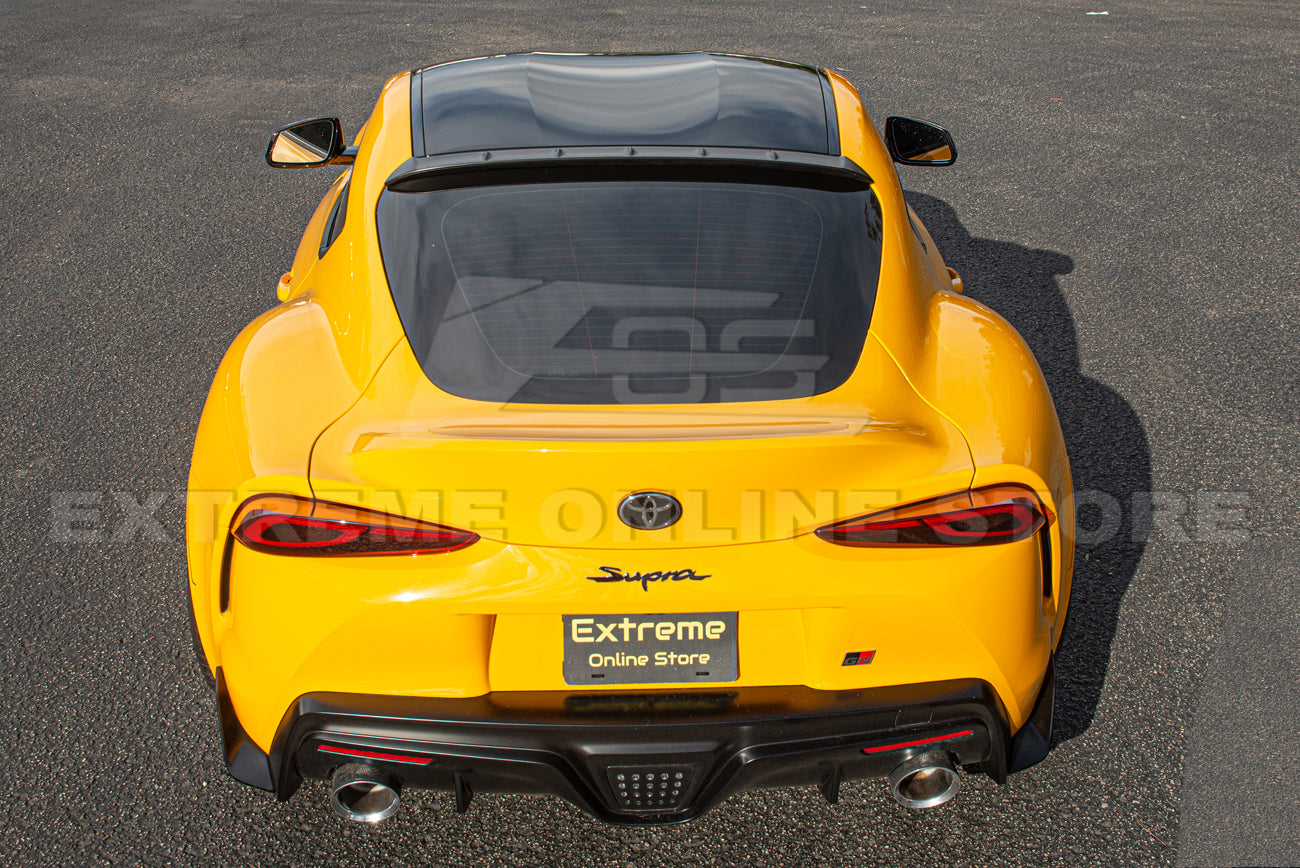 The Supra has always been renowned for its thrilling driving experience, and the 45th Anniversary Edition is no exception. Toyota is likely to equip this special model with performance upgrades, ensuring an adrenaline-pumping drive that captures the essence of the Supra's racing heritage.
As a celebration of the Supra's remarkable journey, the 2024 GR Supra 45th Anniversary Edition is expected to be a limited production model. Limited edition badging and exclusive features are likely to distinguish this model, making it a must-have for collectors and enthusiasts.
The excitement surrounding the 2024 GR Supra 45th Anniversary Edition reached its peak when Toyota announced its forthcoming reveal. Enthusiasts eagerly await the moment when this commemorative model will make its grand entrance, marking a significant milestone in the Supra's history.
The Toyota Supra has left an indelible mark on the automotive world over the past 45 years, and the 2024 GR Supra 45th Anniversary Edition is a befitting tribute to this iconic sports car. As we anticipate its release, we celebrate the Supra's legendary power, timeless design, and unyielding spirit of performance. The 45th Anniversary Edition promises to be a collector's dream, combining nostalgia with modern innovations to create a unique and unforgettable driving experience. Stay tuned for the official unveiling, as we prepare to witness the next chapter in the remarkable journey of the Toyota Supra.
---